En näköjään oo ainoo jota masentaa tähän aikaan vuodesta. Mua ei vaan tunnu innostavan mikään, koulu tuntuu turhalta ja mulla on koko ajan kaikesta tosi huono mieli. Saattaa johtua siitäkin ku olin neljä päivää putkeen pelkästään kotona, ku olin kipee ja alkaa olla mökkihöperyyttä. Lisäks mulla on tosi ruma olo kokoaja mut... : ( No, onneks viikonloppuna pääsen HELSINKIIN.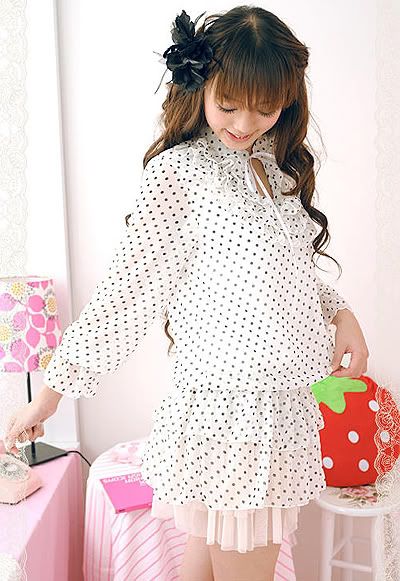 Tämmönen mekko lähti tänään tilaukseen YesStylestä. Se makso vaan 16 euroa ja oli IHAN pakko saada. Yritän kans täl hetkel säästää rahaa pidennyksiin ni tä vähän nyt hidasti sitä mut ei voi mitään. Mun pitäis kans etsiä kesätöitä, mutta ei oo mitään hajua mistä niitä löytäisin ja pitäis CV kirjottaa kans mut ei mitään intoa mihinkään.
Haluun vaan ulkomaille tai ees Helsinkiin vaan pitkäks aikaa silleen et ei oo mitään suunnitelmii niin et päivä kerrallaan vaan eläisin ihan huolettomasti. But for that you need money and I dont have it~.
Toivottavasti pian tulee kevät ja kesä, että sais tähän ees jotain piristystä.