Mulla on ollut varsin shoppailun täytteinen viikko, vaikka ajattelin pitää näin maaliskuussa shoppailutauon. Ups. No, huomisen jälkeen annan varmaan taas luottokortin äidin hoiviin, ettei tule vahingossakaan käytettyä sitä.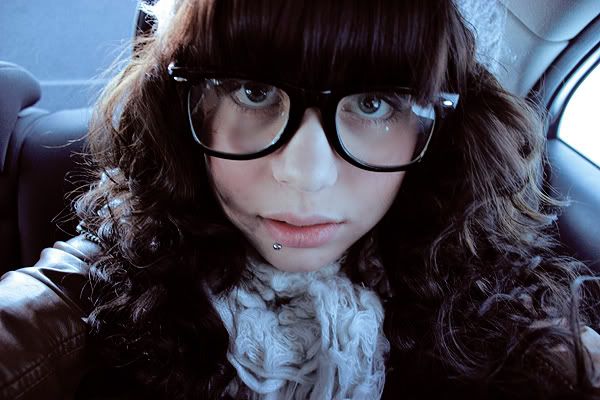 Ton näkösenä olin siis tänään liikenteessä.
Beanie
One way
, Glasses
Pieces
, Jacket
H&M
, Shirt
H&M
, Scarf
UFF
, Bag
Friis&Company,
Skirt
One Way
, Stockings
H&M
, Boots
Spirit Store
. Noi buutsit oli alennuksessa vaan 15e (alkuperänen hinta 80e) joten eihän niit sinnekkä voinu jättää ku kerran omaa kokoaki oli.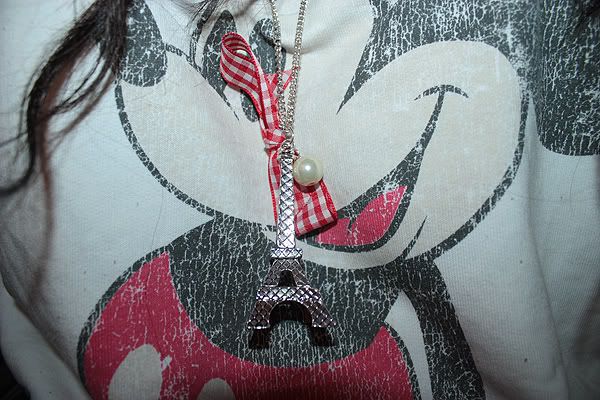 Necklace, Gina Tricot, 15,90e. Rakkautta ensisilmäyksellä. Verna sano et toi rusetti ja helmi on rumii mut mun mielest iha älysöpö.
Belt, Pieces, 16,95e. Täki on vaan niin törkeen sulonen.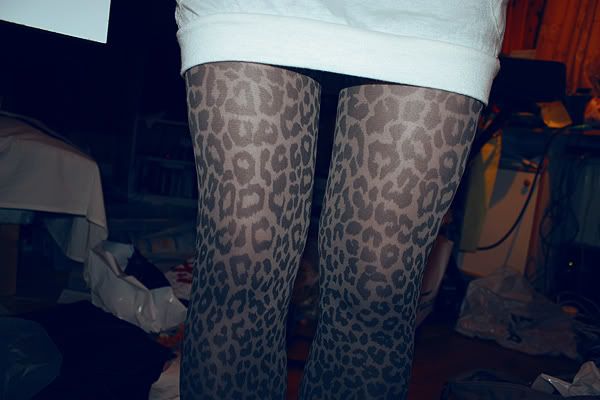 Stockings, Pieces, about 12e. Mul on ollu pitkään joku asennevamma leopardikuvioo kohtaan, mut nä oli vaan syötävän ihanan väriset tämmöset kunnon ruskeet ah. Ja ei ollu ees leggingsit, mun mielest sukkahousut on way more mukavampia. o/
Cardigan, H&M, 15e. Kunnon lörttöneule. Sopii hyvin yhtee ton rusettivyön kanssa. Ja kuten saatatte huomata lakkasin kynnet mustaks. :D Aijon viel laittaa niihin rusettitarroja, ettei ois ihan noin gootti!
Söpö tä kuva noi viikset varsinki.
Bolero, Vero Moda, 9,90e. Mä olin kokeillu tota joskus sillo ku hinta oli 30e, ja sillon päätin et en noin pienestä vaatekappaleesta niin paljoa maksa. Mikä oliki hyvä ku löysin sen nyt alennuksesta.

Huomenna onki sit

Annyeong!Party II
, minne mulla on niin ihana asu että huh huh sentän. Toivottavasti muistan tällä kertaa ottaa PAAAALJON kuvia, koska rakastan sellasii biletyskuvia ja ois kiva jos kerranki sais ite otettuu niitä. Aijon mennä maanantaina iha tappoväsyneenä kouluun, koska noitten partyjen jälkeen tulee Oscar-gaala jonka aijon katsoa suorana. Mut mitä väliä, mulla alkoi uus jakso ja tän alun voi ottaa iha lunkisti. o/


Translation:
I've done too much shopping this week as you can see. :'D Tomorrow is Annyeong!Party, and I'm looking so forward to it and I have the cutest outfit ever for it. I'm not gonna sleep tomorrow at all, because after I come home Oscar gala comes from TV and I'm gonna watch it. But new period started at school last week, so it isn't very hard time there. But I'm going to take lots of pictures tomorrow, I promise!