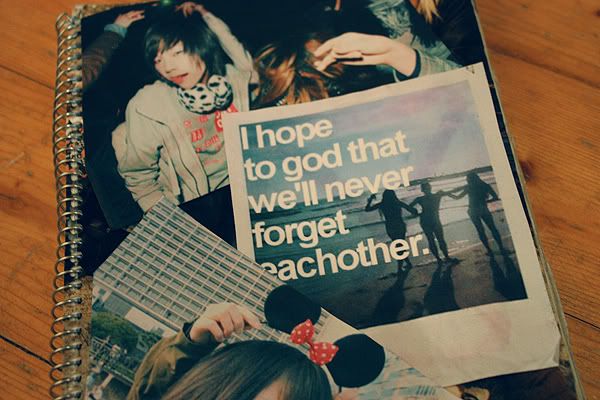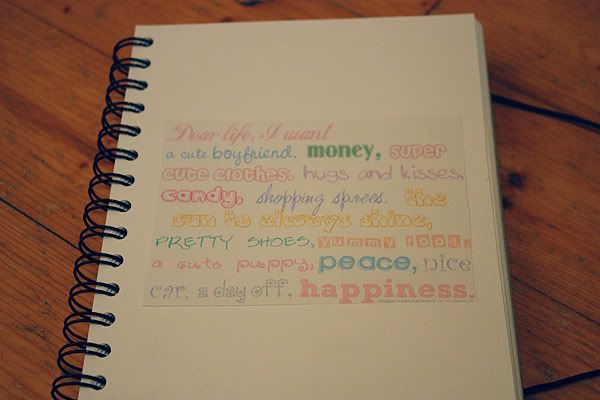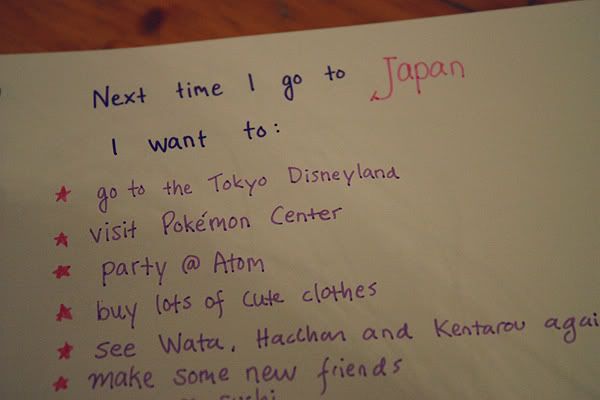 Äiti toi kaupasta pullaa nam nam oli hyvää. Jaksoin vihdoinki vaihtaa värikasetin printteriin, joten printtasin pari kuvaa kalenterin kanteen, jota mun on ollu tarkotus tuunailla koko vuosi. Se on viel aika pahasi kesken, pitäs tyylii hankkii jotain kimalteita ja tarroja tohon mut. :--D Sit pitäis hommaa kontaktimuovi päälle. Lisäks löysin tollasen vihon, jonka oon saanu kauan sit lahjaks joltai sukulaisilt. Rupesinki väsäämään siitä tollasta
lista- ja suunnitelmavihkoa.
Eli teen sinne kaikkia turhia listoja, kuten toi mitä teen seuraavaks Japanis -lista.
Oon täs ollu pari päivää vatsakipujen takia kotona, ja lukenu lähinnä Pottereita. Nyt pitäis alottaa lukee tota viimestä Potteria. Lisäks olin eilen siel työhaastattelus ja mut palkattiin heti, jee! Alotan ens kuun 10. päivä. Sen kunniaks menin ostaa pari vaatettaki, ups.
Translation:
Mom got some bun and it's delicious. I also got new colors to my printer today, so I printed pictures for my calendar and list-book thing. I also got that job as a telemarketer, and because of that I celebrated it by buying few new clothes. Oops.
I wanna see MEG live!