Hello again! (。・ω・)ノ゙ I finally finished my Christmas shopping and did the wrapping. But I still need to make cards. Last night I didn't even get enough sleep so I'm super tired, but I hope I can still manage to do them today.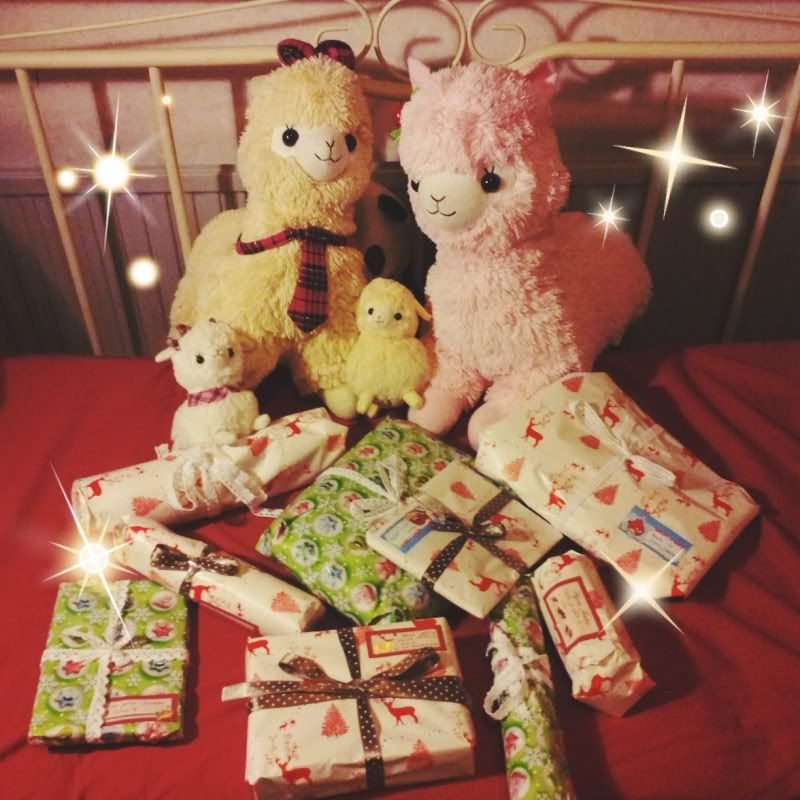 I hadn't done wrapping for presents for ages before today, so it was quite difficult at first. But I think the packages turned out okay and pretty cute. My happy Alpacasso family is also ready for Christmas haha!
I felt like trying out my new pink circle lenses today, but sadly my eyes don't look pink at all! (´;д;`) But because of them I also felt like putting on my pink wig. I should really curl it again, because it looks kinda dull without any curls.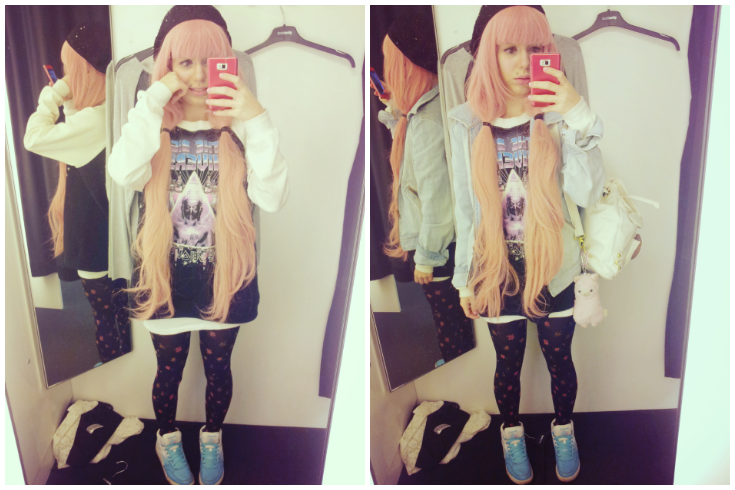 Beanie ★ H&M
Jacket ★ Secondhand
Shirt ★ Gina Tricot
Stockings ★ Lindex
Shoes ★ Reebok
Back bag ★ Liz Lisa
I wanted to try something unusual for me with today's style. These days I'm always wearing like pretty flower dresses and lace and so on, so I wanted to try more street stylish look. I think it turned out pretty nice! (◕‿◕✿)
Only five nights before the Christmas day! Are you guys excited? I sure am! ヽ(*≧ω≦)ノ I can't wait to get to my parents' place and help with preparing the Christmas food etc. And the presents!! I hope my family will like the presents I got them. 。*:★(´・ω・人・ω・`)。:゜★。 But there's still couple of days I'll be spending in Helsinki, but luckily I have great plans for these days too.