Hello everyone! ヾ(´・ω・`) I've been super busy because Christmas is getting closer and closer! I've been busy with our Chotto!Chocolate training, because of the advent calendar we're doing and last weekend we had a mini live show. ♪(┌・。・)┌ Our friend Fuu-chan held an art exhibition party and there were many other performances too. And we were part of it! It was kinda troublesome, because the flu I had caught last week turned out to be really bad. But luckily I got better before the performance.
Here's a hairdo I did to my wig for the show! ヾ(*⌒ヮ⌒*)ゞ I'm kinda unsatisfied with my real hair at the moment, so I decided to give my old wig a make over. This looks really simple, but it took me almost three hours to finish it. (´_`。) I'm not really good at styling hair so I had to redo the bun for few times... But I'm really happy for the outcome.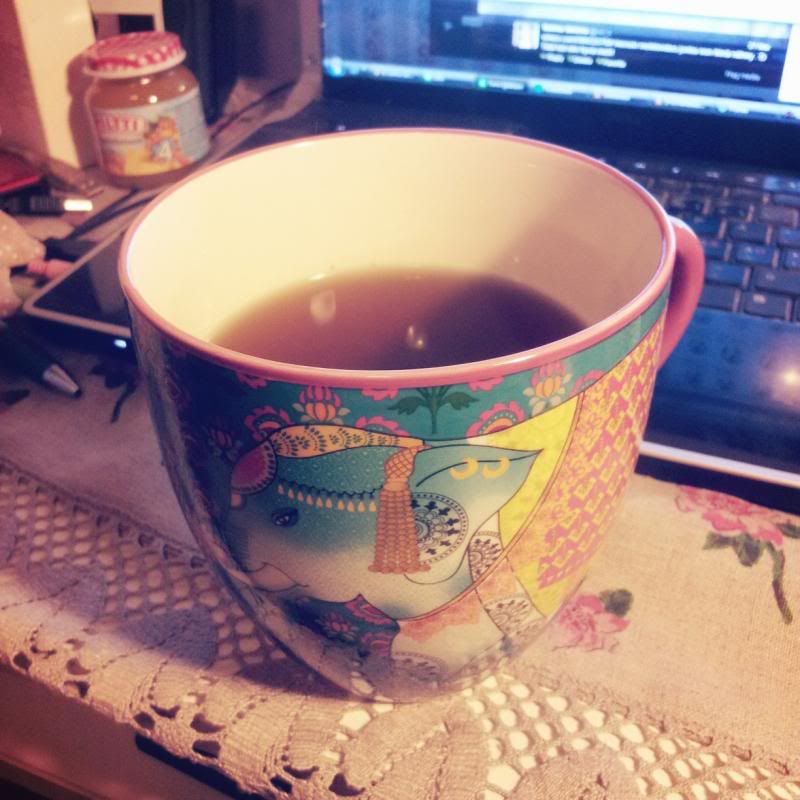 Today I did a little Christmas shopping! I was supposed to buy presents but when I found this huge elephant tea mug I just couldn't resist buying it. (=ω=;) My roommates have their own big mugs like this, and this seemed my style so I wanted to be a part of big-mug-family haha. I think I also found 50% of Christmas presents I want to give this year! I also found really cute wrapping papers and stuff like that. Tomorrow I'm going to go shopping for more with Janette. Let's hope we find our last Christmas presents. ☆~(ゝ。∂) Have you guys done your Christmas shopping yet? I don't know if I'm kinda late this year haha.
There's also been a crazy amount of new albums and singles from my favorite artists! For example Juice=Juice has become better and better. I think they are my new favorite idol group.