Hello everyone! ヾ(。・ω・。) Spring is on it's way and thought it snowed here in Finland last weekend the sun is shining and it's getting warmer! April is starting soon and I should start doing my cosplays for this Summer's cons. I have a few plans already what characters I want to cosplay.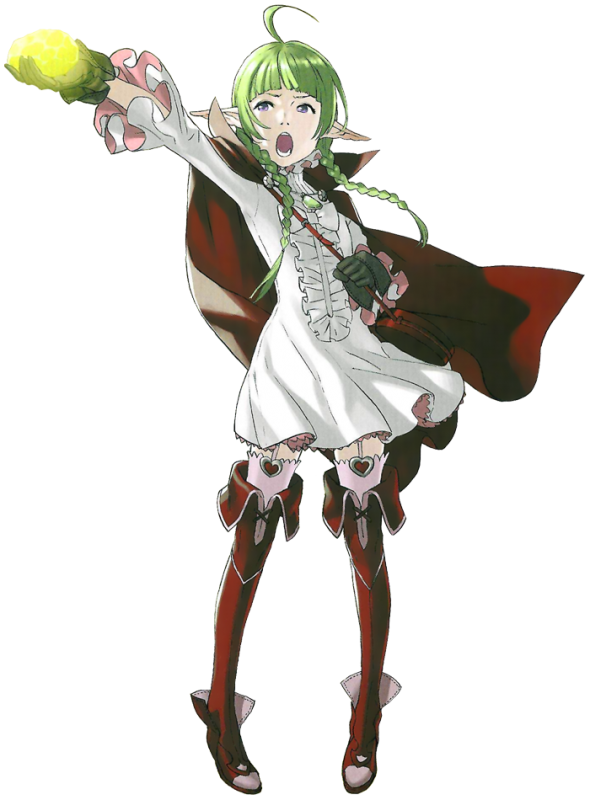 For Desucon we have planned to do Fire Emblem Awakening group. I have been super hooked with that game, and my absolutely favorite character is Nah. Her design is so cute and her personality is kinda close to mine, so I think she will fit me just perfectly. I'm also happy that her outfit doesn't have any kind of armor, because I have NEVER tried to make anything like that. When I played the game for the first time Nah had orange hair, which I think is much cuter. That greenish blonde doesn't quite fit the red of this outfit that well in my opinion so I think I just go with the orange hair. I'm also unsure how I'm going to make those shoes, because I haven't ever done any shoe modification, but luckily there's many skillful cosplayers in our group so I can ask for help. (#⌒∇⌒#)ゞ
I have loved Pokémon gijinkas for a long time, and I LOVE Sylveon from the new generation, so I thought it would be just fitting to do some kind of Sylveon-magical-girl-gijinka. I don't still know if I'm going to go with a design that someone else has come up with, or if I'm going to make my own design, but I think I'm going to go for something like that as in the picture. Lots of frill and ribbons! I'm going to make this for Desucon or Närcon.
I've also been super excited about Kill la Kill and the character I like the most is Nonon! Even my friends have told me that I should cosplay her and it would be fitting. о(ж>▽<)y ☆ Her design is luckily quite simple too, though I have no idea how I'm going to make that hat. I have never made any kind of hats and here we have this huge thing... But some of my friends have promised to help me with that too. (´;ω;`) I'd love to get this cosplay done by Desucon, but I don't know. I want to wear this in both Desucon and Närcon!
I should soon start buying the fabrics and ordering wigs etc... Cosplay, y u so expensive.
Have you guys started working on your cosplays for this Summer already? :3