Well hello everyone! Long time no update, but now I'm trying to update more regularly. (๑•́ ω •̀๑) My life has been kinda like a rollercoaster these few months and it still keeps on going, but I'm going to do my best!
Sibeliustalo-chan... You're so kawaii...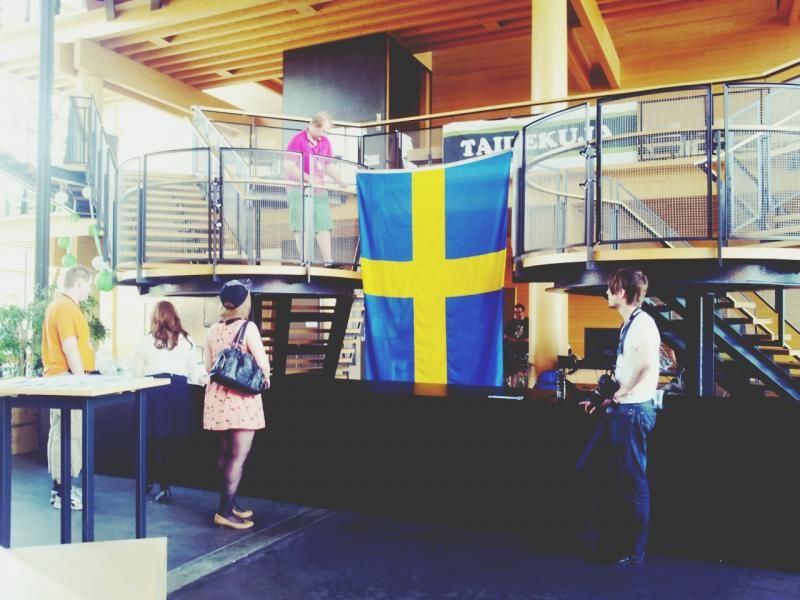 My summer started with Desucon as usual. It was so much fun seeing all my Finnish and Swedish pals again. *u* Unfortunately I wasn't able to finish any of my cosplays for Desucon. My financial situation isn't too fantastic, so I don't really have money to buy any fabrics or other material. I hope I can finish at least one cosplay this summer. 。:゚(。ノω\。)゚・。
I had time to visit Café Ichigo! Cake was good as always.

I also got my first Dolly Wink lashes for Desucon. I can't believe how comfortable and easy to put on compared to those 10 pairs for 2 dollars eBay lashes... After wearing these I can't even consider using those again. Even thought they are quite expensive they are so much better. And if you take good care of your false lashes they can last too.

But that's about it for now! I have quite a few drafts of posts I could make, so maybe I'll try to finish them? Hehe, we'll see! ☆~(ゝ。∂)