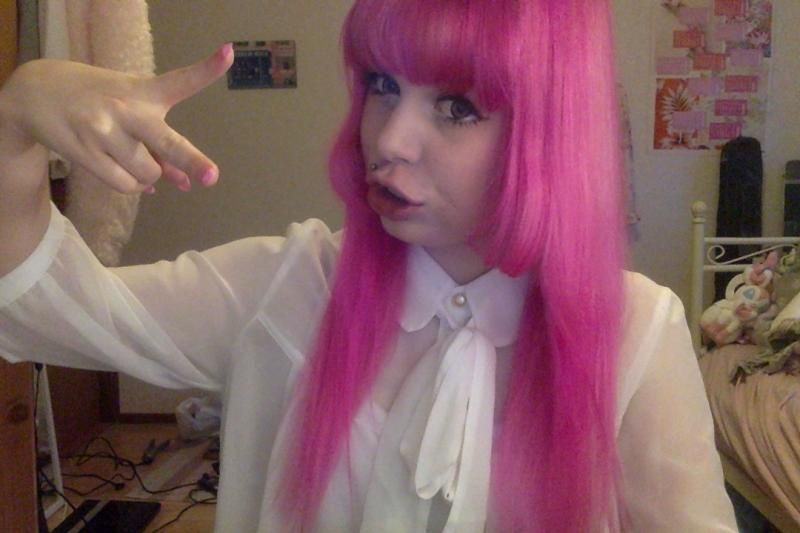 As you can see in the picture above I have done something totally crazy to my hair. ヽ(。ゝω・。)ノ It's really shocking pink now! I tried to dye my hair light pink, like cotton candy or bubble gum, but this product really went over and above... The color is even more vibrant in the real life. But I'm not disappointed too much, this is a fun color too. But I'm still not going to give up, someday I'll have that perfect shade of pink in my hair! (•̀⌄•́)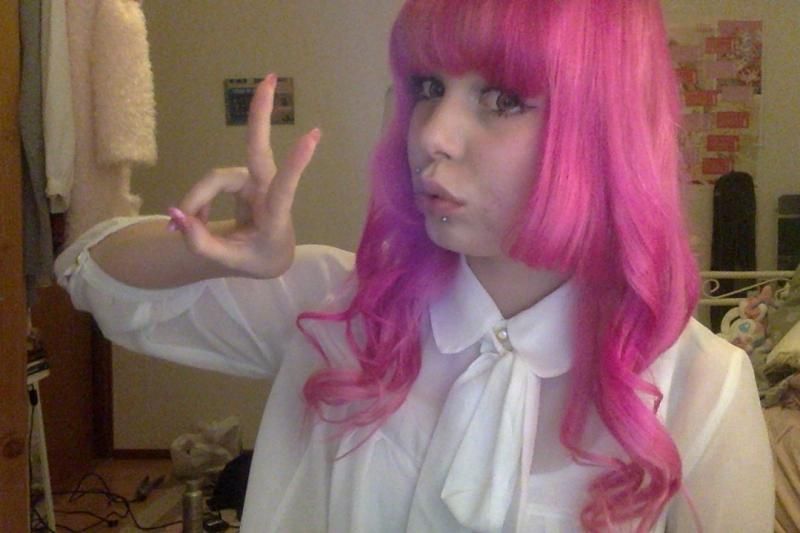 Today was a happy day because I finally got my order from Wanboo! It even motivated me to do some housework haha.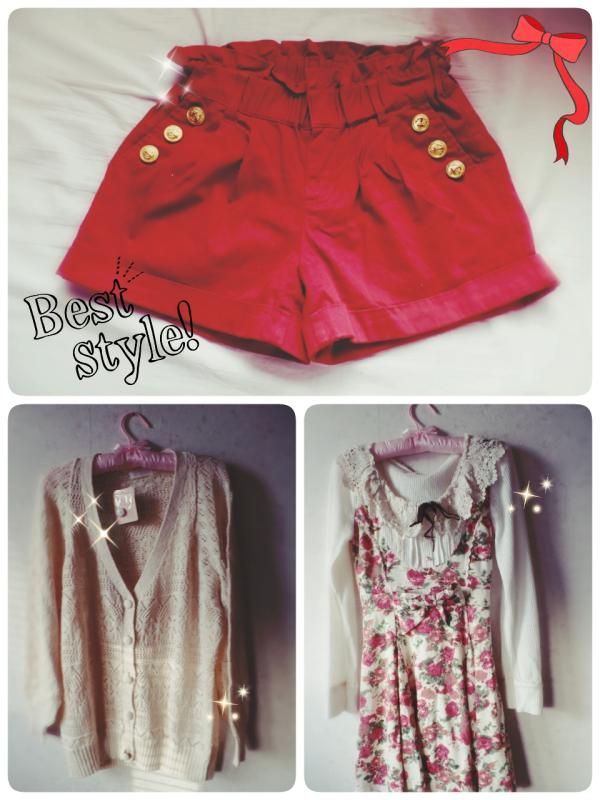 They're all Liz Lisa. ("⌒∇⌒") So there's red shorts, a white lace cardigan and a floral dress. When I saw those shorts I knew I had to get them because ANCHORS!! And I didn't have any red bottoms before. These will be so nice with all my sailor clothes. I'm a big sucker for cardigans and lace, so I fell in love right away with that cardigan. The dress didn't look so good in Wanboo's photos but it was so cheap and looked kinda nice so got it too... But it turned out to be more beautiful in real life than in pictures!
So basically this morning felt like it was Christmas again. (´ω`★) But this is not all, because when I placed my Wanboo order I ordered some clothes from Yumetenbo too! I'm still waiting for it to arrive and they haven't even shipped it yet. But I'll blog about it too when the order finally arrives. ☆~(ゝ。∂)