Hello everyone! ヾ(・ᆺ・✿)ノ゙ It's been really cold here in Finland and I've been drinking way too much tea. But I finally received my order from Yumetenbo, maybe new clothes will motivate me to do stuff haha.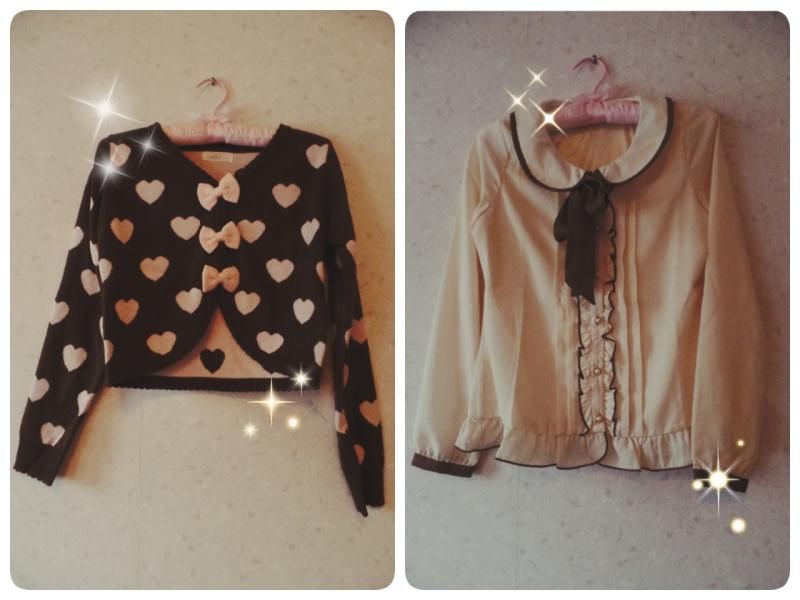 First a cardigan and a blouse! I fell in love with the brown pink hearted ribbon buttoned cardigan at the first sight. It looked so cute! (〃・ω・〃) And there's never enough cardigans if you live in Finland, because it's always so cold. The blouse is cream colored with brown details. There's also never enough blouses with ribbons, I think this will be very useful for coordinating outfits.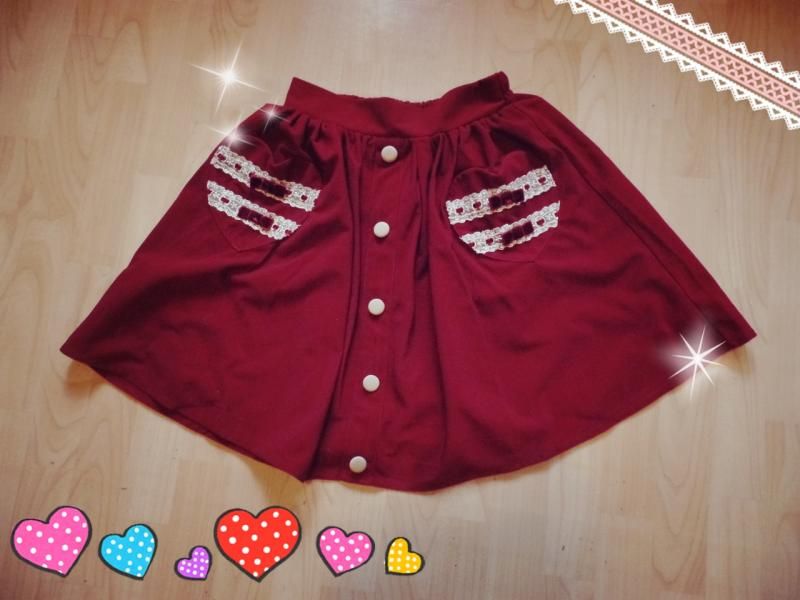 Then I got this red skirt with lacy heart pockets! It feels kinda christmassy because there's white and red, but hey I made this order in December. But I think I've come up with coordinations that don't make it look too christmassy. The fabric was really soft too, this skirt is so comfy. (´ω`★)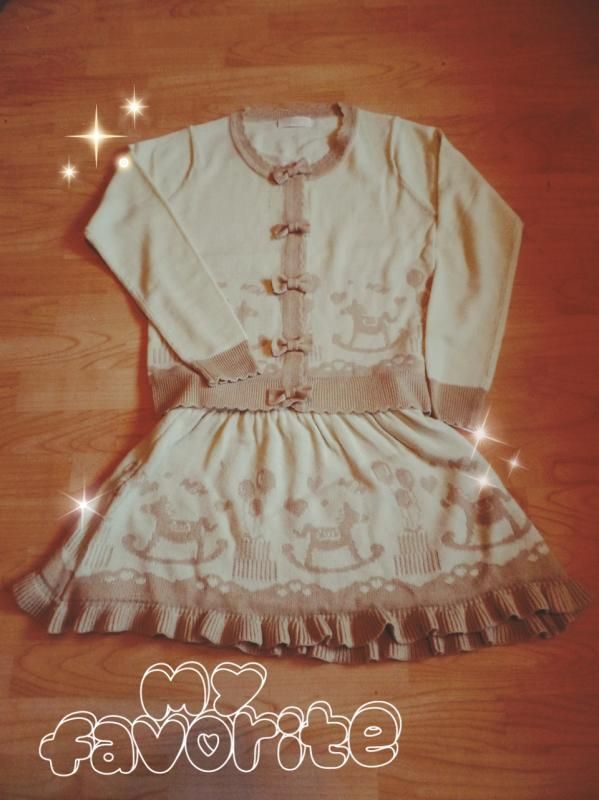 And finally the pieces I was looking most forward to! (๑>ᴗ<๑) The print with rocking horses is kinda lolita-ish don't you think? Cute stuff but still casual enough for my style.
You'll be seeing me wearing these in the future posts. (๑ゝڡ◕๑) I can't wait to coordinate perfect outfits with these!
And for last here's a song I've been listening like crazy for past few days! Momoiro Clover Z VS. Kiss, isn't that the coolest thing ever or what?! I loooooove this video, the animation part and clothing are gorgeous! Too bad the song isn't as good as the video but hey it's still kinda catchy!